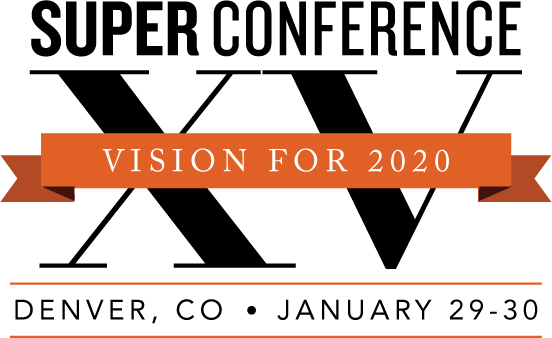 You've imagined a better future for your business. Now let Tucker Advisors give you the tools to make that vision a reality. The Tucker Advisors 2020 Super Conference is our largest super conference to date, reflecting both our recent growth and the new successes we've discovered recently, which we are eager to share with you. We truly believe this intensive training event will dramatically improve your practice, even as far as doubling your annual income. There will be a heavy focus on our new advanced selling and closing methods, as well as Tucker's new client acquisition process. The conference will also offer the new branding and marketing programs that apply to all budgets.
Some of the topics covered in the 2020 Super Conference will sound familiar and others will not, but the approach Tucker endorses, and has always endorsed, is that we use solutions that are continually relevant to our current business climate. In this intensive two-day conference, we will cover a lot of ground, but we'll do so in order to maximize the benefits for all those who attend:
increase your practice's profitability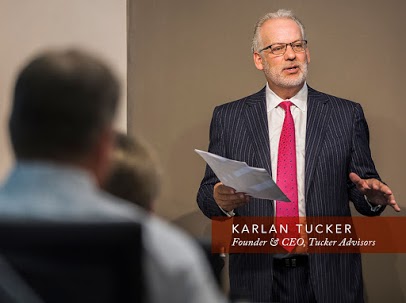 Overcoming Client Objections and Closing More Business
The Advanced Sales Method That Can Double Your Practice in a Year
Maximizing Every Appointment
Selling During Rising Markets and Low Interest Rates
Creating Monthly Income Amidst Volatility
How to Apply Tucker Asset Management Philosophy
How to Best Limit Downside Risk with Optimal Case Design
High-Impact Branding Opportunities with Video, Radio, Podcasts, Kiplinger's, etc.
Minimizing Presentations to Boost Closing Rates and Create More Free Time; and much more
Digital Marketing Best Practices
Local Search Optimization and Brand Protection
Online Lead Generation
Prospecting within the Digital Platform
EXPERIENCE TOOLS THAT ENABLE THE SALE
Advisor Service Portal
Orion
Morningstar
TD Ameritrade Online Access to accounts
SIPS (Structured Income Planning Software)
Riskalyze
Sheryl J. Moore gained an intimate knowledge of indexed products as the market research analyst in charge of competitive intelligence for both life and annuity lines of business with an insurer that was No. 1 in both indexed life and indexed annuity sales. Moore has also worked closely with regulators, actively participating in the rule-making process for life insurance and annuity products, and her research has been presented to Congress to lead industry efforts in thwarting the securities regulation of indexed insurance products. She is co-author of "The Encyclopedia to Index Products: Annuity and Life," and her research and articles have appeared in publications such as Annuity News, Best's Review, Consumer Reports, Insurance News Net, Investment News, The New York Times, Senior Market Advisor and The Wall Street Journal. Moore has worked as a fact-checking resource on life insurance and annuities, and spent five years correcting misleading or inaccurate articles published on indexed products. She is also a member of Forbes Finance Council.
MULTIPLE BOOTHS AVAILABLE THROUGHOUT THE EVENT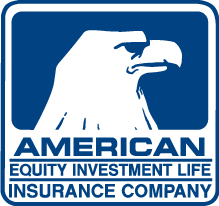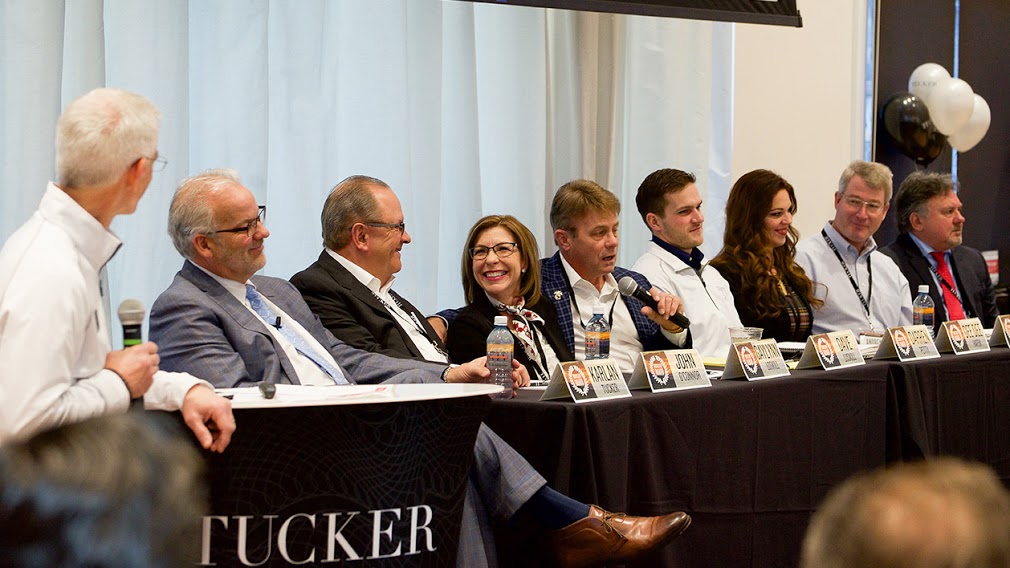 A recently added bonus area of study will also provide attendees the techniques that leaders are now finding successful. The "Mastermind Sessions" will feature the latest best practices of top producers earning as much as $1 million or more in today's sales arena. To attend the "Mastermind Sessions," and all the other critical topics covered in the 2020 Super Conference, enroll here.  
Take advantage of this free invitation to Denver and give your practice a competitive advantage for the coming year. In addition to lessons learned and shared trade secrets, the Super Conference is a lively, fun event. In addition, this year's super conference will be held just 10 minutes from Denver International Airport at the Gaylord Rockies Resort, one of only five Marriott luxury resorts in the country.  
We can't wait to serve as your hosts and begin a very profitable 2020 together! 
SPACE IS LIMITED!
Get your FREE AIRFARE & ACCOMMODATIONS* when you click the link below.
For Non-Contracted: *Airfare up to $400 and hotel are complimentary but advisor must not be captive and must have documented proof of sales of $1 million in FA, FIA, SPL or the equivalent of IUL or AUM within the last year (2019).
For Contracted: *Airfare up to $400 is complimentary but advisor must have documented proof of sales of $1 million in FIA with Tucker Advisors for the 2019 calendar year.
Can't join us for the Super Conference? We offer events throughtout the year:
Karlan Tucker's Advanced Sales Training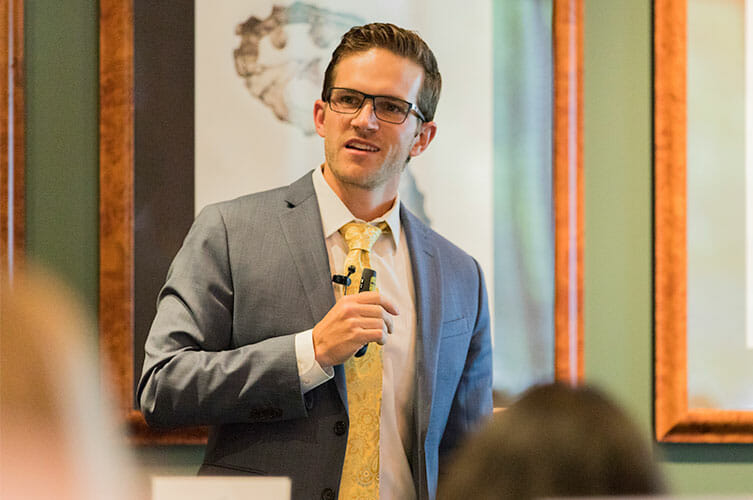 Tucker Advisors offers advanced sales training conferences on a regular basis throughout the year for both contracted and non-contracted advisors. Karlan Tucker's Advanced Selling & Closing Summit (KTS) is our training program for advisors interested in joining Tucker. The Art of Selling (TAOS) is our advance sales training and closing-technique immersion for our contracted advisors. Click one of these two options below in order to learn more about the training opportunity best-suited for you.
Advisors who haven't contracted,
please join us for: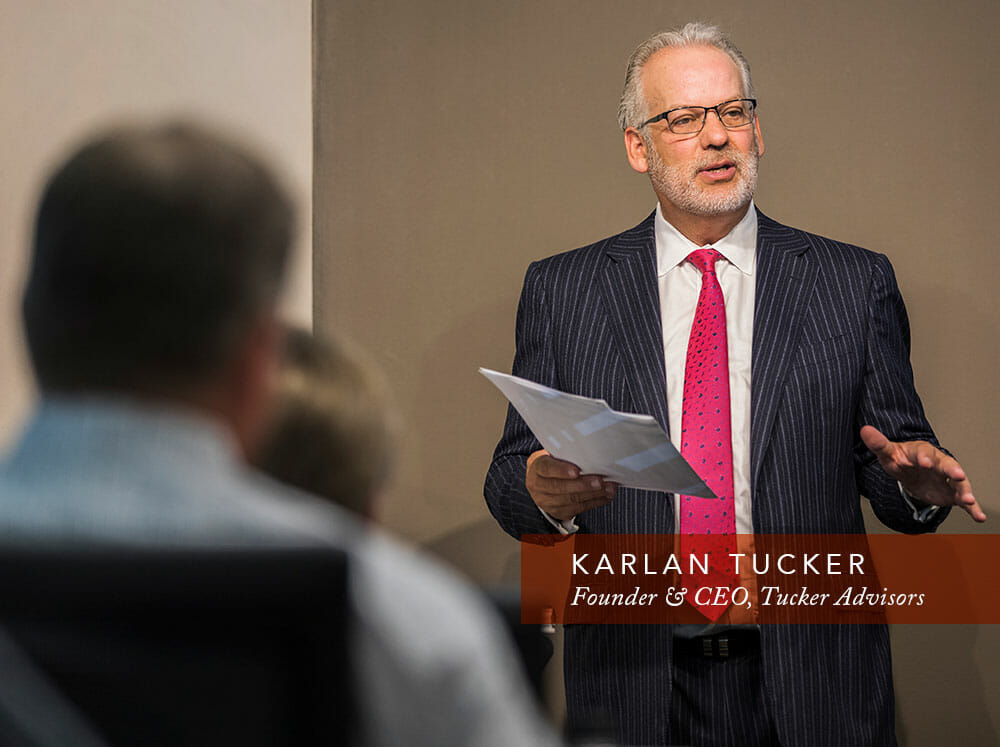 Contracted Tucker Advisors,
join us for: